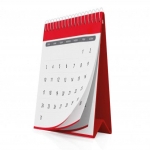 Gilead's new capsid inhibitor in early trials.
Gilead's new capsid inhibitor GS-6207 has started its phase 1b trial with the potential for 3 month dosing. The capsid inhibitor is currently being dosed by a subcutaneous injection but Gilead is attempting to develop a oral formulation of the antiretroviral.
NTIDC is participating in this exciting clinical trial at our research department located downtown on the Baylor campus.
Please click the link to read the article. www.poz.com/article/early-trial-gileads-hiv-capsid-inhibitor-supports-3month-dosing